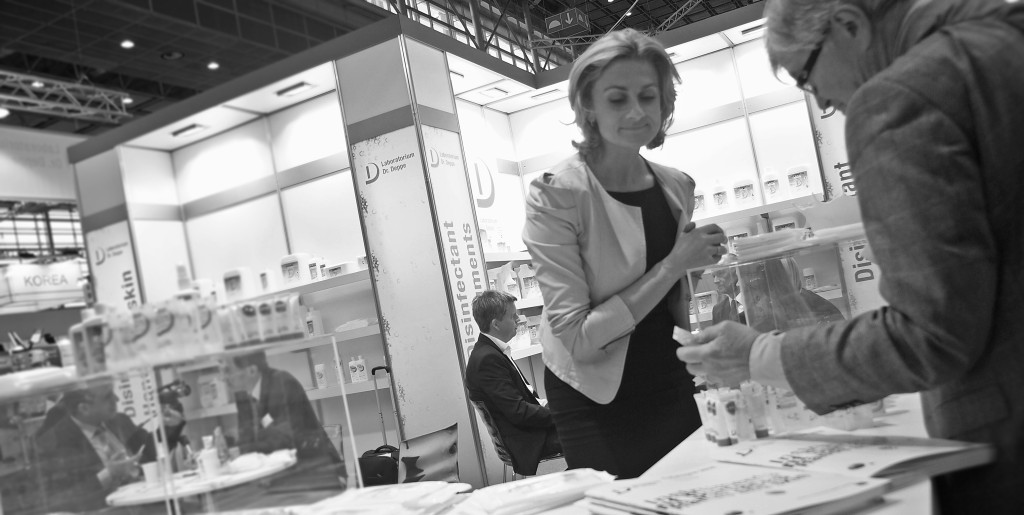 Dr. Deppe Laboratorium produces and sells disinfectant and sterilisation products in about thirty countries of the world. The products serve the treatment of surfaces, of hands and skin, of medical instruments. For the production Dr. Deppe Laboratorium has three production plants located in Kempen  close to Düsseldorf. You want to learn more? Experience export manager Tilmann Junger in the video-interview!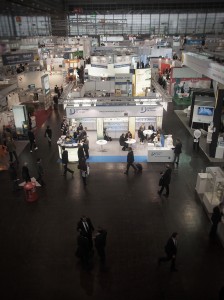 A best seller which sells in more than twenty countries: The Dr. Deppe Laboratorium's special assortment for endoscopes – recommended by the internationally best known endoscope manufacturers. The encymatic endoscope cleaner Instruzym is baktericide as well as virucide – Instruzym must be seen as a worldwide unique player in this area.
In 2015 Dr. Deppe launched a new, 100% biologically degradable, disinfection wipe. This disinfection wipe, also offered as a classic version, can be purchased with different chemical equipments. So the blue version forseen for medical surfaces is effective within five minutes against all kind of viruses of the polio type. The green variant forseen for hand-disinfection  is effectiv within fifteen seconds against all known types of bacteria.