afrisanté stands up for it's distribution-partners. Current measure: A new brochure for the highlight products InstruZym and EndoStar. Products and folder represent an optimal sales top – with their support not only the turnover will raise, but also the  proverbial door for additional sales from the wide Dr. Deppe hygiene assortment can be openend.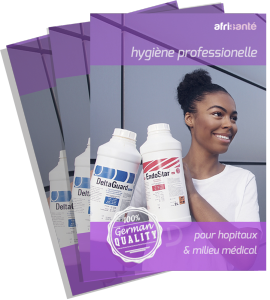 Distribution partners can cover the brochure as a copy and complete it with their own logo and addresse.
Thanks to the manufacturer's  contractual agreement of area protection a market treatment undisturbed from competition is guaranteed to the distribution partners.
In a nutshell:
More than one good reasons  to take part in this sale-effective marketing offensive!

More details mail@barrka.com or phonecall / WhatsApp +229-66487888