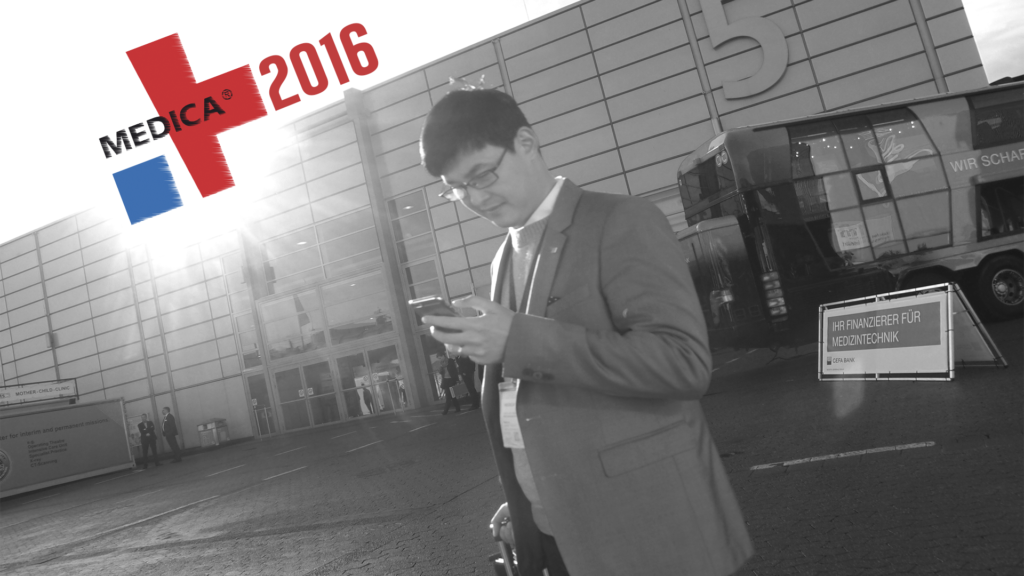 MEDICA 2016  (14 to 17 November 2016) stands for 19 exposition halls, more than 127.ooo international trade fair visitors and  5000 exhibitors from all sectors of the health industry.
In addition to the exciting trend topic digitalisation, it has been noticeable – so the exhibition company, that, above all, the business relationships between providers and clients have fundamentally changed.
Pure product orientation is a thing of the past, the future belongs to systems partnerships between solution providers and their clients from  hospitals and medical facilities.The second trend-setting developement: Internationalisation. Joachim Schäfer explains: "The MEDICA, as a space for global business and creating contacts in all important markets, is simply unmissable. Our specialist visitors came from over 140 different countries …  Around 60 percent were international visitors, which is a new high."
From this point-of-view Dr. Deppe Laboratorium, who ist entering with afrisanté / takkanon the emerging african market is a real pioneer. Interesting, how Tilmann Junger, chief export manager, draws balance and gives a short overview over two innovative products in the assortment: Desinfection wiping cloth. Biologically degradable. Version one – green colour – for hand disinfection. Version two – blue color – for surfaces. Effective against all kind of bacteria and virals of the polio class.
Dates of the next MEDICA + COMPAMED in Düsseldorf: 13 – 16 November 2017
Informationen online: http://www.medica.de und http://www.compamed.de