New logo. New label design. New website. The new Dr. Deppe marketing appearance could be seen at MEDICA 2018  for the first time.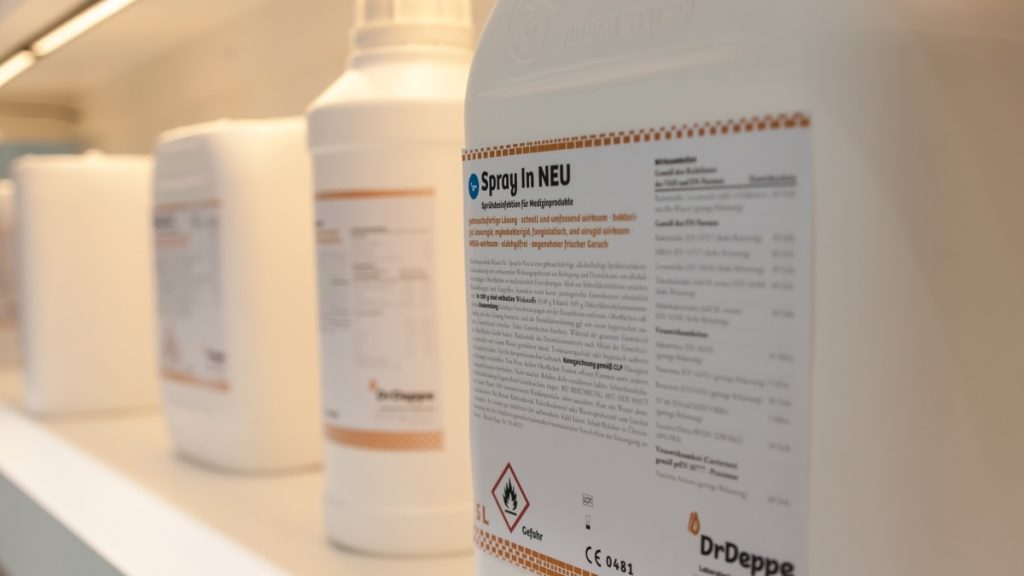 .
MEDICA – Ideal framework for relaunch presentation
The trade fair for medicine, pharmacology and medical products provides Dr. Deppe with the ideal setting for introducing its new developments. After all, MEDICA, the world's largest medical trade fair, has  this year (so as usual) once again delivered highscore quality in terms of size, internationality and trend:
"Once again, the top decision-makers in the international healthcare industry were able to draw on the full range of topics at MEDICA, the world's largest medical trade fair, and COMPAMED, the leading international supplier trade fair, in Düsseldorf. During the four days from 12 to 15 November 2018, the approximately 120,000 trade visitors (international share approx. two thirds from 155 nations) were presented with an offer that was more comprehensive and international than ever before. 5,273 exhibitors from 66 nations and more than 80 percent international participation meant new top values at MEDICA. With 783 exhibitors from 40 countries, COMPAMED was also able to seamlessly build on its record figures."
… So Medica in its closing section published on 15 November.
Following the interview conducted at the Dr. Deppe stand with afrisanté marketing manager Matthias Hoelkeskamp, export manager Tilmann Junger confirmed the afrisanté sales representation for the West African economic region. Interested wholesale importers from the region are invited to contact the Kempen quality leader for professional hygiene solutions by mail@afrisante.com.